Spencer Nissan – New Vehicles
50 Main Rd
Port Pirie SA 5540
Sales: (08) 8632-3888
New Vehicles Opening Hours
Monday – Friday 8:30am-5:30pm
Saturday 8:30am-11:30am
Sunday Closed
Sleek descendant of the legendary '60s, 240Z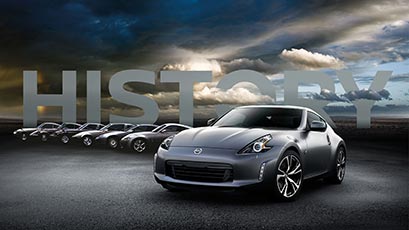 1969, when hair was long and time was short. Life was all about living and exploring – and the legendary Nissan 240Z sure did fit the bill. Fast forward 40-plus years and the dream lives on with the Nissan 370Z Coupe. The most exhilarating ride yet.
3.7 litre V6 engine – power and torque to spare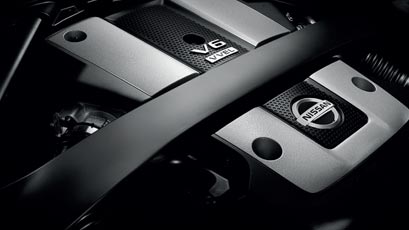 Sit down. Press the start button. That's just not an engine starting, that's an expression of power and performance. A seamless melding of character and versatility combined with a rev range that turns heads and leaves others behind.
The power is in your hands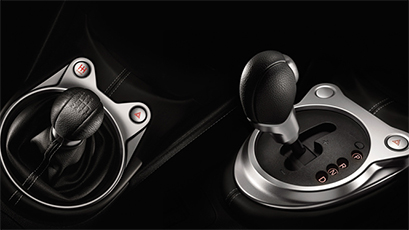 When it comes to controlling all the power, the 370Z offers either a 6-speed close-ratio manual or a 7-speed auto with M-Mode that uses steering wheel mounted, 'racing style' paddle shifters to move through the gears. And thanks to SynchroRev Match, a computer that automatically adjusts engine speed, every gear change will be as perfect as a race-driver's.
Everything you need on a single touch screen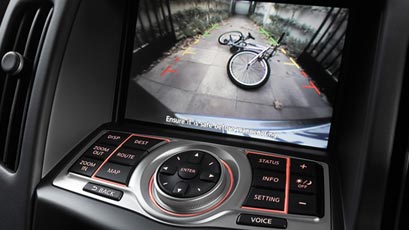 The technology doesn't stop with great on-road performance. With one easy-to-flick-through touchscreen – you won't get lost with HDD Satellite Navigation, won't hit the kerb thanks to the reverse parking camera with predictive path technology, and will never miss a beat with a 9.3GB HDD full of your own music (to pump through the Bose sound system).